Our family loves to travel and our family vacations have become an important part of our homeschool journey. Learning on vacation gives us opportunities to explore new places and expand our studies of geography, history, and science.
Over the years our kids have figured out many creative ways to capture the memories from our trips including compiling photo albums and making travel journals.
As we were looking through the many amazing photos from our recent trip to the Caribbean we thought it would be fun to extend our learning by recreating one of our favorite photos with chalk pastels.
St. Thomas
We recently traveled to St. Thomas, U.S Virgin Islands, in the Caribbean Sea. It is a relatively small island with a land area of about 32 square miles. It is also home to one of the most beautiful beaches we have ever seen, located on the north side of the island at Magens Bay.
We traveled to the St. Peter Greathouse & Botanical Gardens where we had this view of the clear, calm waters of Magens Bay.
Chalk Art
Chalk pastels are a favorite art medium in our house – they are fun and easy to use, and my kids really like that they can even get a little messy while making their creations!
We always begin our chalk art projects by getting a little guidance and inspiration from our friends at Southern Hodgepodge.
First, my son viewed their free video tutorial for How to Draw Sky and Clouds with Chalk Pastels.
Then he read through the Mountain View tutorial in A Simple Start in Chalk Pastels: Art for All Ages.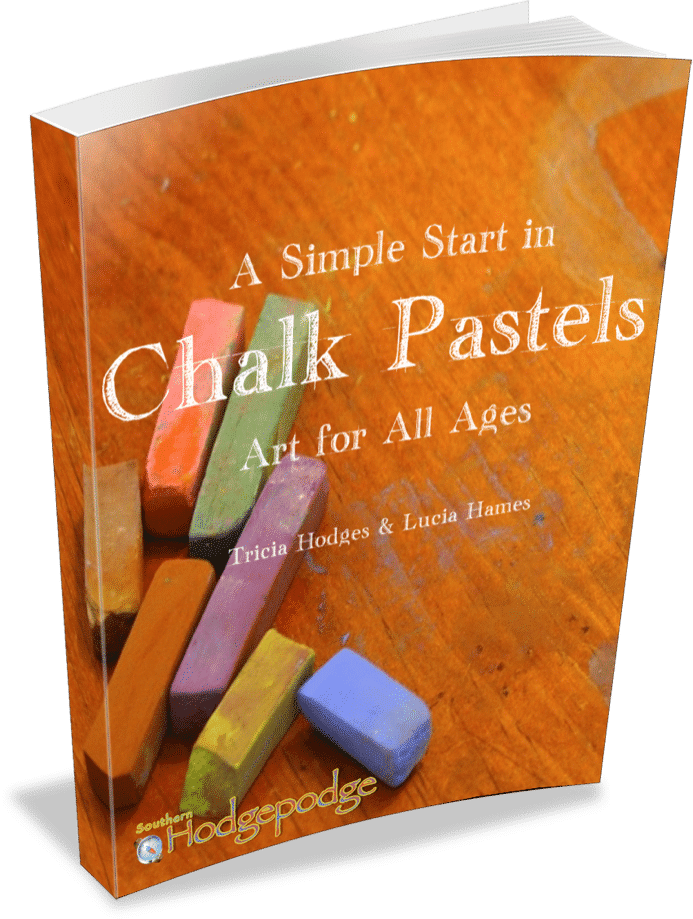 Bring the Learning Home
As my son worked on his art project we had a chance to talk about our trip and remember the many things we saw and experienced during our day in St. Thomas – driving on the opposite side of the road, learning about the different islands that together comprise the U.S Virgin Islands, the breathtaking views, and the narrow roads we took to get to the points that offered the views!
The next time you travel, remember that learning on vacation doesn't have to end when you return home. There are simple and creative ways to extend your kids' learning after the trip as well.
Happy travels!